Própolis em Comprimido 100 (200 tablets)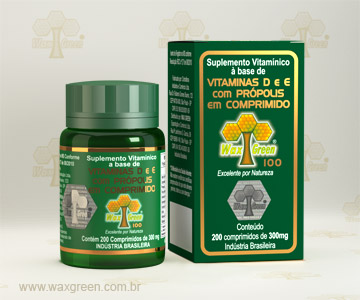 Powerful antioxidant protects the body from damage by free radicals increasing the immune resistance.
Suitable for children and adults who like to feel the strong and remarkable taste of propolis because it contains 100% Dry Propolis Extract Green, also being added in its formula Vitamins D and E.
Obs .: To consume it is not necessary to water.